Off Circuit Tap Selectors
History
Complying with the requirements of IEC 60214-1 the Webster-Wilkinson range of rotary off-circuit tap selectors has a successful track record of over 30 years. Hundreds of thousands have been produced and are in service throughout the world. The standard range includes two voltage ratings – 24kV and 44kV and options of 100A or 200A.

Action
The rotary action ensures a positive switching action. The selector is operated by a robust metal handle which is lockable in any position. The transformer tapping selected is indicated via a numeric dial fixed behind the handle.
Construction
The design includes high electrical strength contact boards which combine electrical and mechanical reliability enabling ease of connection to transformer tapping leads.

The selector connections are made by shorting two fixed studs on the contact board via a moving contact ring which is tensioned by a helical spring, contact is maintained by a free sliding bobbin.

The assembly is retained by washers either side of the contact ring to prevent lateral movement, finally being secured by special application pins.

Fitting
The selector handle assembly kit includes a bearing boss that must be welded to the transformer tank prior to painting. The drive handle is threaded through this boss secured with a drive cap and sealed with 'O' rings. The handle connects to the selector using a square steel drive shaft which can be sourced and cut locally or can be supplied by us if required. Tapping range can be limited by fitting an extra stop – supplied, in the required indicator dial hole.

Termination
The transformer leads are terminated via the threaded side of the fixed contact suds (M6). We can supply contact washers and nuts if required.

Applications
The selector is commonly used in pole mounted or ground based distribution transformers. The selector is suitable for use in transformer oil and synthetic insulating fluids. Special versions are available for operating in air.

Customisation Options
Mounting brackets

The following table contains the most common derivations however we are able to supply with different and custom design mounting brackets where there may be space restrictions or preferred mounting methods or positions.

Handles

The standard material is self colour aluminium. We are also able to supply in stainless steel or brass according to your requirements. The standard handle includes a fixed operating shaft however we are able to supply removable handles to enable external 'O' ring replacement for ease of future maintenance.

Rating

Consult us for ratings above 44kV 200A where we are able to supply specially manufactured options.

Angled drive

We are able to supply a right-angled drive assembly if required.


Standard Offer Table
24kV 6position 7 terminals
| | | | | |
| --- | --- | --- | --- | --- |
| Boards | A | Drive end | Set at | Drawing |
| 3 | 100 | Universal | LHS | B4751/U/A |
| 6 | 100 | Universal | LHS | B4756/U/A |
| 1 | 100 | RHS | NA | B4759 |
| 3 | 200 | Universal | LHS | B7303 |
44kV 7 position 8 terminals
Boards

A

Drive end

Drawing

3

100

LHS

B4761

6

100

LHS

B7054

1

100

RHS

B4763

3
Head Office Address
Webster-Wilkinson Ltd
Halesfield 10
Telford
Shropshire
TF7 4QP
UK
Accreditations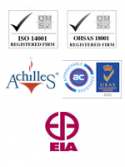 Office Contact Numbers
+44 (0) 1952 585701
+44 (0) 1952 581901