MEKUFA UK

Specialists in resin technology since 1937, MEKUFA are our manufacturing partners for transformer associated high voltage resin insulated products – including monoblocs, condenser bushings and special application bushings.

Reinhausen Singapore PTE Ltd

Our partners – based in Singapore, helping us to service the S.E.A. marketplace – including Thailand, Vietnam, Malaysia, Indonesia and China.

https://www.reinhausen.com/en/desktopdefault.aspx/tabid-2025/2971_read-8414/

GFF Power

GFF Power is a family-owned business, built upon a strong foundation of technical expertise and industrial experience, to represent world leading manufacturers in the power transmission and distribution marketplace.

 
 
Head Office Address
Webster-Wilkinson Ltd
Halesfield 10
Telford
Shropshire
TF7 4QP
UK
Accreditations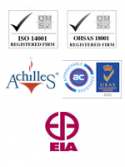 Office Contact Numbers
+44 (0) 1952 585701
+44 (0) 1952 581901