Electrical Bushings – a guide to selection
Webster-Wilkinson bushings are normally used by transformer manufacturers as a means of electrical / mechanical connection from the outside of the tank (cables or overhead lines) to the inside of the tank (transformer windings). Bushings can be used in various other applications – for example 'through-wall' bushings.
The bushing, in its simplest form a central conductor surrounded by an insulating material, is designed to operate at the required system voltage / current continuously. It is normally fixed via a hole in the transformer wall. Along with its electrical characteristics it is also designed to seal the transformer tank from oil or other insulation medium leakage from inside the tank and from environmental ingress from the outside. Connection points are provided at each end of the bushing. 
Insulation
There are typically three types of major insulating material used in bushing manufacture.
Porcelain insulation is a proven technology providing a low cost, long life and maintenance-free solution. It is able to withstand all environmental conditions. Porcelain insulators are normally supplied with brown glaze but grey glaze can be provided if required.  For a given operating voltage porcelain insulators can be provided with varying creepage distances according to stated environmental conditions. Creepage is the measured distance over the porcelain surface normally from live metal to earth. 
Resin insulation is typically used in bushings rated at 12kV and below. It can provide advantages in certain applications. Resin provides some manufacturing advantages over porcelain in that complete bushings can be produced faster and are able to meet more demanding dimensional tolerances.
Composite insulation is useful in applications of high vibration and possible urban vandalism due to its natural flexibility and ability to withstand impacts.
Conductor
Typically for a bushing series utilising one common porcelain insulator, Webster-Wilkinson provides many variations of conductor / connection according to customer preference. 
Selection of bushings
Transformer end-users normally provide strict specifications for transformers which include Regional or Industry Standards as well as the electrical requirements. Bushings are typically chosen using the following characteristics:
Transformer type i.e. Oil Filled/Cast Resin /Pole Mounted / Distribution / Power etc.
Bushing type / application i.e. Outdoor or Indoor (cable box)
B.I.L. (Basic Impulse insulation Level). This is the momentary fault voltage that the bushing can withstand. It is verified by Lightning Impulse Withstand Test
Bushing operating Voltage – normally expressed in kV
Bushing current carrying capacity
Creepage / Protected creepage
Connection type i.e. screwed/plain/palm/flag/block/flexible/plug-in
Required Regional or Industry Standard.
Webster-Wilkinson Data Sheets are designed to help the engineer and specifier to choose the correct bushing for the application.  Webster-Wilkinson bushings are initially identified by application / voltage / current. The data sheets provide all other required information – including typical uses and conformity to Industry / Regional Standards.
Head Office Address
Webster-Wilkinson Ltd
Halesfield 10
Telford
Shropshire
TF7 4QP
UK
Accreditations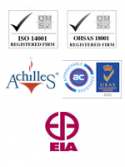 Office Contact Numbers
+44 (0) 1952 585701
+44 (0) 1952 581901